UPGRADE:KLIMAX DYNAMIK
Last Dynamik Upgrade Opportunity for Klimax Power Amplifiers
Linn is offering a final upgrade opportunity for Klimax power amplifiers.
All Klimax amplifiers with a valid serial number which are in good working order can be returned to Linn Products Ltd to have their PSU replaced with a new Dynamik PSU and are provided with a 5 year warranty.
Register your interest with your Linn Retailer and requests will be fulfilled from February 2020 onwards.
Why Dynamik?
Linn Dynamik powers products more effectively whilst optimising audio performance and reducing noise levels further to ensure you hear more of what matters most - the music. An original Linn design, the first release of Linn Dynamik spent over three years in development to improve every aspect of our power supply, which plays a fundamental role in audio signal quality.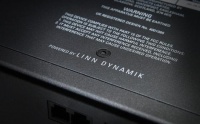 Linn Dynamik has been powering many Linn products across all ranges since July 2009 - look out for 'Powered by Linn Dynamik' on the base.
If your Klimax Amplifier does not have this 'Powered by Linn Dynamik' label then this update is for you!
A brief overview of the technological features and benefits of the Dynamik power supply upgrade