Template:Build Series 3 Stand
Fitting the additional Stand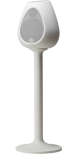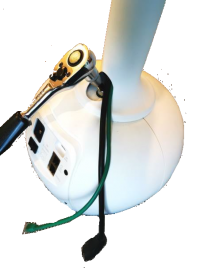 Brief install instuctions, please use the instructions supplied:
1. Have all parts ready to assemble, and a clean, soft surface to work on.
2. Turn the stand upside-down and feed the cables you require through the stand. Pull the cables out through the hole provided at the rear of the stand.
3. Gently and carefully place the Series 3 speaker on its head. Line up the hole in the top of the stand with the insert in the cabinet. Take the bolt and washer and start fitting the bolt by hand to ensure you are not cross threading. Tighten the bolt to secure, but take care not to overtighten it, as this could crack the speaker cabinet.