Guide:Exakt link connections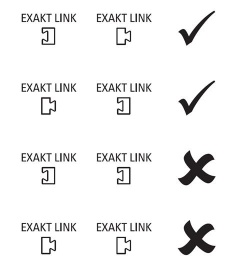 Cables
Exakt Link uses readily available network cables:
CAT 5 UTP/FTP
CAT 6 UTP/FTP
Note: There is no change in the audio performance of the Exakt Link between Cat 5 or Cat 6 Cables.
Configurations
Exakt Systems can be configured either a star from the system master or as a daisy chain configuration. Examples of each configuration is shown below.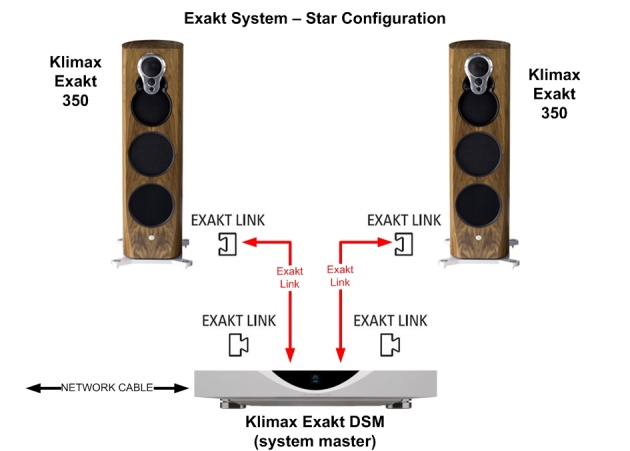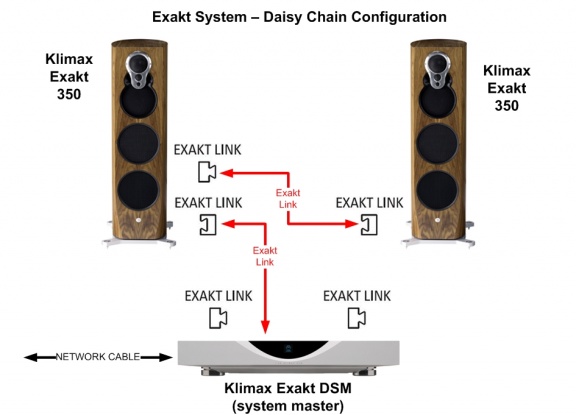 Note: There is no change in audio performance between the star configuration or the daisy chain configuration.