MacItunesTagging
In order to use iTunes to maintain your music library
iTunes and DS media server libraries must be integrated (see here)
the required music must have already been imported into the iTunes library
music must be in a format supported by iTunes (such as Apple Lossless)
Metadata
The metadata can be edited by selecting the relevant track within iTunes and selecting the Info tab from the File->Get Info menu. Metadata can then be edited within the dialog.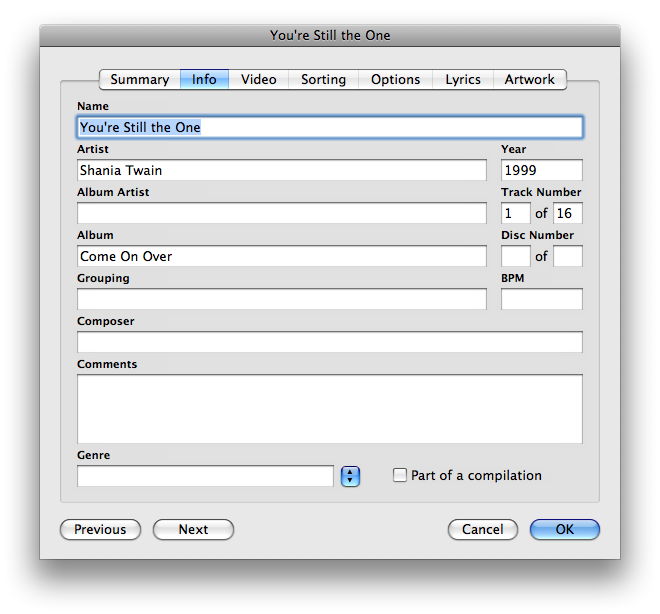 Note that the UPnP media server MAY require a full rescan after any changes to ensure its database is updated to reflect the changes
Album Artwork
Album artwork retrieved by iTunes is not available to the UPnP media server (as it is stored internally within iTunes). Hence artwork needs to be retrieved by other means.
There are a variety of external Mac packages available for this purpose - currently none have been fully tested. (Please let us know of any recommendations).
Where artwork is downloaded directly, it should be placed in the same folder as the music tracks with the name Folder.jpg with a capital F